Imagine a world without elevators. People will only use the stairs to get to one floor to the next, and thinking about it is difficult. Particularly since not everyone can handle walking up the stairs. In our world today, elevators have become crucial not just in buildings but also at home. It may seem lavish and high-cost, however, it has numerous advantages and benefits of installing it. Aside from saving your time from taking the stairs, it also assists people with special needs or with limited mobility to transport from one floor to another. Elevators in the Philippines can be seen in commercial and private buildings, whereas this made the lives of the Filipinos easier by having a seamless transportation. Especially, since it is convenient and it is also safe to use.
Elevator at home have become a necessity for some individuals as such residential elevators are growing or becoming rampant in our world today just like the service elevators. Home elevator as well is considered medically important since installing an elevator can be a huge help for family members with mobility issues. And since the residential lift are simple to operate, an elderly individual that has mobility problems and lives independently can install a lift. Furthermore, there are a lot of reasons to get a home elevators, hence, here are other 5 reasons why elevators are needed at home.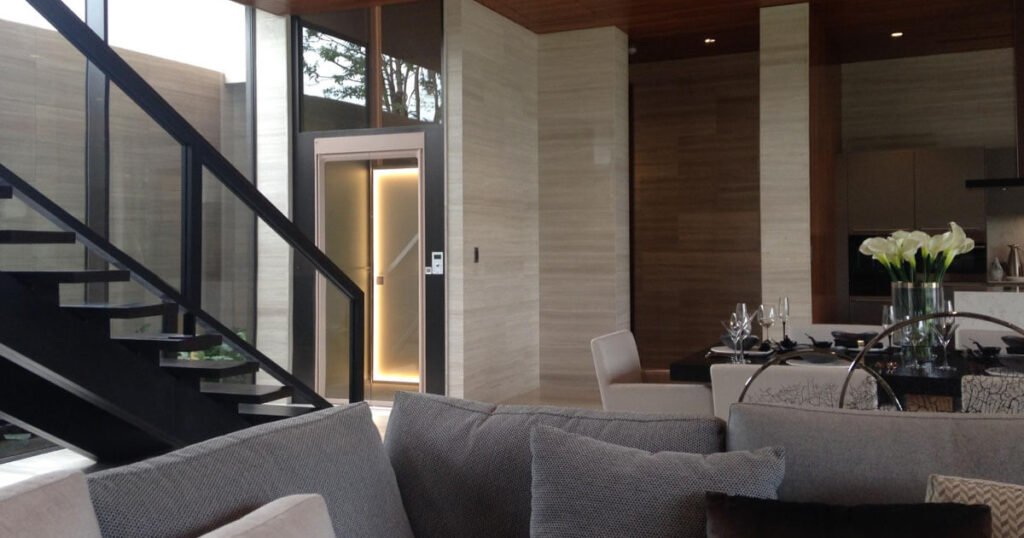 Importance of Home Elevator to Your Home
Increased property value – This is one of the top reasons why adding a home elevator or lift is important; it adds value to your home. If you decide to sell your home, having a residential elevator can help increase the property value of your home may provide an attractive feature for many buyers since it can also elevate the home's architecture and design.
Ease of Transport – Homes in the present day consist of multiple floors whereas home lifts are a good solution to provide ease of transport as it can also help lift or transport wheelchair users and it can also carry heavy duty materials or luggage to another floor since it gives a secured and pleasant experience. Also, let us also consider that kids can be surprisingly heavy which makes home elevators a safer option especially it can handle heavy weight capacity.
Convenient – Choosing to install a home elevators is a good option since aside from helping in saving one's time, it can help you avoid lifting too much weight since home elevators can give a convenient lift for you. It also adds space in your home which is why adding elevator to your home makes everything simple, quick, and convenient.
Improves Safety – If you want to improve the safety of your home, it is important to consider that home with an elevator improves safety. Most people acquire injuries at home from the stairs, whereas residential elevators are mostly risk-free. It reduces the incidence of mishaps on the stairs, specifically among elderly and children, since elevators provides accessibility to everyone to transport from floor-to-floor.
Energy-efficient: Newer home elevator models are designed to be energy-efficient, consuming less energy. Elevator helps reduce environmental impact and lower operating costs for homeowners. For this reason adding an elevator or a lift in your home is a good choice.
Elevators, specifically home elevators, are growing in popularity since it increases its accessibility by giving you the freedom to roam about your entire home freely, making their lives easier. Home elevators comes with several benefits and due to the versatility of it's functions, elevators have become an essential component of both commercial and residential properties. As such, home elevators remain popular due to their practicality and their space saving size, and they have become more convenient over the decades, making them a standard amenity for most homes.
In the Philippines, there are platform lifts companies that offer a PWD lift, namely, HD Homelift Solutions. A company that provides an innovative and specially-made house elevator model that meets the accessibility demands of every individual. And if you want a quality home elevator and make your home with ease, learn further about HD Homelift's services. Contact us at +632 8573 3348 or email at info@hdhomelift.com.