In the Philippines, house that was build above ground level is a common architectural style or structure that has become more well-known as a result of the nation's distinctive terrain and climate. Houses that have high provision ceilings, and a mix of thick walls made from stones and metals become a useful and successful response to heavy rains and storms versus a typical pinoy style of homes that were made from wood or just a simple bungalow house with 3 bedrooms. the main features of this is not just to make it floodproof but also to make the exterior walls to be durable because it will be always battered by heavy rains for a long span of years.
Elevated homes in the Philippines often have raised floor levels a meter above the ground, which raise the living areas and are frequently supported by stilts or columns while the bathroom is designed to maximize space and natural light. This design approach has a number of benefits. The living spaces are kept above the water line during times of severe rain or storm surges, which reduces the risk of water going inside the house. This is crucial in flood-prone zones with regular flooding or low-lying terrain.
Elevated house is naturally designed to benefit from natural airflow and ventilation. The demand for excessive air conditioning is decreased by elevating the living areas so that cool air may flow underneath and provide natural cooling. This improves comfort while also reducing energy use and advancing sustainability.
Utilizing the floor plan below the raised floor is another advantage of elevated properties. This section, which is frequently referred to as the "ground level," can be converted into practical areas like garage, storage spaces, or even leisure areas like patios or gardens. By doing this, the property's usable space is increased without harming the major living areas above the deck.
The concepts have been shared by Filipino architects and designers as a distinctive aspect of contemporary Filipino architecture. Clean lines, open spaces, and seamless integration with the surroundings are what give these styles their aesthetic appeal. it also provides breathtaking views of the surroundings, including the beach, lush countryside, and mountain ranges.
Sophisticated Verticality: Elevating Home Design in the Philippines with House Elevator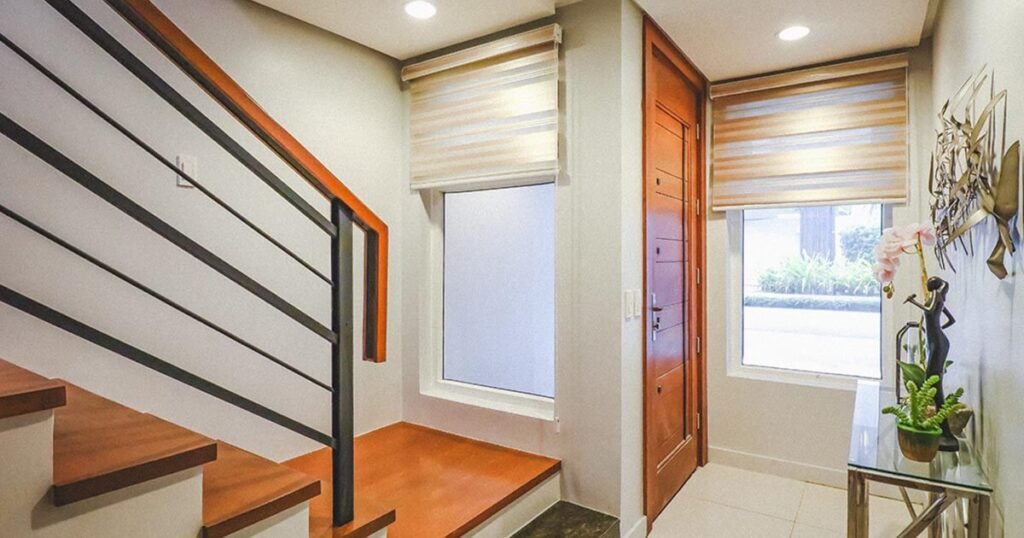 The use of functional homelifts is frequently incorporated because of its emphasis on elevating the living spaces above the ground level. A homelift can be incorporated into an house that was elevated for a number of useful and practical benefits.
Enhanced accessibility is one of the main advantages of including a homelift into an house that has many floors. A homelift enables the family, particularly PWD's, can easily move between different levels without having to use the stairs by offering vertical transportation within the house. This encourages diversity and makes the entire living area comfortable for people of all ages and abilities.
Additionally, the use of a homelift in a house improves functionality and convenience while maintaining the space. It makes duties like grocery shopping and moving furniture much easier by eliminating the need to carry heavy items or furniture up and down stairs. Additionally, a homelift can help with moving bulkier objects for example moving a bedsheets from bedroom to laundry area. having also a homelift in a house can save a lot of space with the ability to go mobile and with this the communication of the family becomes faster.
A homelift gives an additional layer of security features in houses. it is beneficial to elderly people or people with physical limitations, it lowers the danger of accidents or falls that might happen when stepping on stairs. A homelift also promotes a safer and cozier living environment by offering a dependable and spacious way of movement.
A stylish homelift can enhance the appearance of the house. Home lift is frequently incorporated into architectural plans by architects and designers, ensuring a seamless transition into the interior design. A unified and aesthetically pleasing area can be created by matching the materials, finishes, and lighting to the house overall design and it adds a lavish style to the house.
Transcending Boundaries: Aesthetic Brilliance of Glass Elevator in Modern Architecture
The rise of modern architecture marks a significant shift in architectural design principles and aesthetics. Over the past few decades, there has been a growing appreciation for contemporary, clean-lined designs that prioritize functionality, sustainability, and a seamless integration with the surrounding environment. One of the key characteristics of modern architecture projects is their emphasis on simplicity and minimalism. Clean geometric lines, open floor layouts, large windows, and a focus on spaciousness and natural light are common features of these concepts. Glass, steel, aluminum, and concrete are common materials used to create a sense of simplicity and beauty.
Modern architectural residence emphasis usefulness and efficiency over aesthetic appeal. The inhabitants' needs are frequently taken into consideration in the designs, which also optimize space flow and offer adaptable living spaces for a variety of uses. This emphasis on functionality also extends to environmentally friendly elements like solar panels, effective insulation, smart house technology, and homelifts which lessens the impact on the environment and encourages sustainable living and with this, it is also a stunning architectural specification that combines functionality and visual appeal. With this type of concept it becomes increasingly popular in modern architecture, adding a touch of elegance, openness, and sophistication to various spaces.
Beyond aesthetics, home lift also highlight the functionality and accessibility of a building. They allow for easy monitoring of the elevator's operation, as the transparent wawall panel provide clear visibility. This can enhance safety and security measures, ensuring that occupants feel comfortable and secure during their ride. Moreover, it can provide a sense of inclusivity by allowing individuals with mobility challenges to enjoy the same stunning views as others, promoting a more equitable and inclusive experience.

– Neil Dranel Alagar