Home elevator's have become increasingly popular in the Philippines as a convenient and accessible solution for multi-story residences. However, before purchasing, it is critical to understand the variables that determine their prices, but how much does it cost?
Typically Homelifts ranges to 1 million up to 4 million in Philippine peso, the price vary depending on the ceiling height or how many levels the client will be using it. also, you should also consider the customization because it will also increase the cost of it.
As we all know it's hard to find affordable lifts that is complete with warranty and maintenance possible, So this article will explain the in-depth market of home lifts costs in the Philippines, highlighting the latest trends and providing valuable comparisons for customers.
These are the most commonly use type of home elevator in the Philippines
Hydraulic – Hydraulic elevator type uses hydraulic fluid and a piston to move the car between floors it also need a machine room that will be place at the top it also uses hydraulic oil to make the lift smooth.
Traction – Traction type lifts is known as cable-driven lifts, are a common type of elevator system used in medium- to high-rise buildings. They use stainless steel ropes or cables and a traction system to mobile between floors.
Pneumatic –Pneumatic type is also known vacuum or air driven this is the type of elevators that uses air pressure to lift and lowering elevator car to another floor.
Screw & Nut – Screw & nut , also known as screw-driven lifts, are a type of elevator system that moves the car using a revolving screw mechanism.
Residential Lift Components: Understanding the home elevator Parts, Functionality, and Maintenance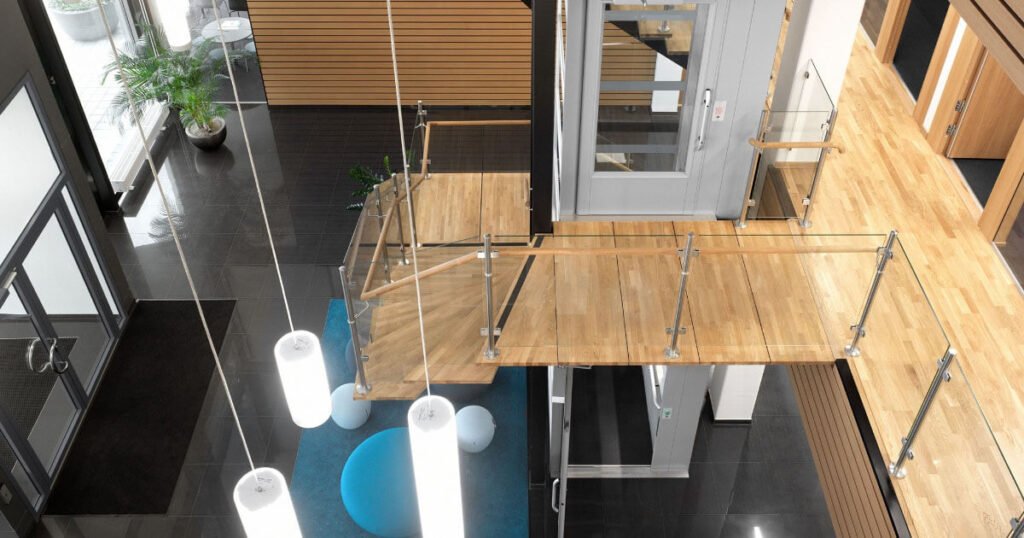 Lifts are complex systems that rely on a variety of components to provide safe and effective vertical mobility after installation. Understanding the many components of the unit, as well as their functionality and correct maintenance, is critical for maintaining smooth operation and lifespan. their functions within the system, and the significance of regular maintenance to ensure dependable performance.
Installing Home lifts in residential house is becoming a trend, it's not just it adds to the aesthetic look and luxury vibe of the house but it will also be helpful for PWD's to move to different levels even in a wheelchair. so what to consider when buying a home lift?
Technological Advancements: Integration of advanced features like touch-screen device, smartphone Application, smart home integration, customize design wall, and RGB lights that can be change using your phone.
Energy Efficiency: Energy-efficient lifts as those with LED lighting and regenerative drives, are gaining popularity.
Safety features: Lifts with this kind features is also the one that you should be considering when buying a home lift. Lifts should have Emergency Stop Button, Battery back up when power interruption happen, Sensor for the doors and platform, overload protection.
Quality of the Lift and Maintenance care: Customer should also looking for a Long warranty of parts from the factory as it's part of the elevator cost. importantly, Always look for the lift that using the world class materials and high quality type lifts. elevator supplier or manufacturer that has a 24/hrs. technical people ready in case you encounter a problem with the unit, having the best maintenance also will make sure that your lift will be taken care of for a longer time.
The Importance of Home Elevator Inspections: Ensuring Safety and Reliability
Home elevators can be installed to provide a convenient and accessible solution for vertical transportation within properties. However, ensuring the comfort, security, and reliability of these systems is of utmost importance. Regular inspections play a crucial role in identifying potential issues, ensuring compliance with proper standards, and maintaining the overall performance.
Inspections guarantee: that the products conforms with worldwide standards and laws. Inspectors examine the installation, components, and security features to ensure that the Security measures are in place. Security procedures are in place to ensure it is 100% safe. Precautions like this is very ideal to ensure the lift's integrity. meets the essential requirements, reducing the possibility of accidents or malfunctions. Adherence to it's Standards: this kind of inspections will ensure that the system is in accordance with established standards and laws.
Identification of Potential Issues: Regular inspections help in identifying any potential issues or malfunctions of the machine. Trained inspectors can detect worn-out components, loose connections, faulty wiring, or signs of wear and tear. Addressing these issues promptly can prevent further damage and ensure that it is safe and reliable.
Ensuring Reliable Performance: inspection of the machine entail testing and confirming the functionality of essential features, including emergency stop buttons, door electromagnetic lock, overspeed governors, and braking systems. These components play a vital role in accident prevention and passenger protection. Inspections are crucial in verifying that these mechanisms are operating as designed.
Maintenance and Preventive Measures: Inspections provide an opportunity to perform routine maintenance tasks, such as lubrication of moving parts, cleaning, and adjusting essential elements. Regular inspections and maintenance can prolong the lifespan of the elevator, optimize its performance, and minimize the likelihood of unexpected breakdowns.
Enhancing Passenger's Confidence: Through consistent inspections, homeowners showcase their convenience, dedication to passenger well-being, and trust in the security of the machine. Regular inspections and compliance with established standards offer residents peace of mind, guaranteeing a dependable method of vertical transportation.
Expert Evaluation: Their expertise enables them to assess the overall condition of the machine, identify risks, and recommend appropriate maintenance or repairs to ensure long-term function of it.