Nowadays, elevator for homes is becoming an integral part of our daily lives.  Allowing effective vertical mobility in different types of structures. From houses to massive skyscrapers, elevators offer many varities which are created to satisfy certain needs, improve operation, and guarantee a comfortable and secured journey for users.  
There are traditional elevators most of those implement cable-driven or hydraulic system. This type has many options for elevator cab finishes, doors, gates, and veneers. While, contemporary elevators mostly use pneumatic, screw and nut, or vacuum system.
Types of Elevator:
Residential Elevator – Residential or home elevators are designed for homes. It provides convenience, safety, and accessibility to move between floors. It has various sizes, designs, and materials to fit in within your home. This type of elevator also offers mobility solutions for elders and people with special needs. Residential elevators designed to fit any home with small spaces.
Hydraulic Elevator – One of the most popular types of elevators found in low- to mid-rise structures is the hydraulic elevator. It operates using a hydraulic system that raises and lowers the cab by the use of fluid pressure. Hydraulic fluid is pushed into a cylinder by a pump to lift the elevator car and when the fluid is release to descend the car. Hydraulic elevators are one of the best options for buildings with up to six floors for its smooth and silent operation.
Pneumatic vacuum elevator  – A pneumatic elevator is a space saving residential elevator with its panoramic design and small footprint. It is also an eco-friendly residential elevator because no harmful gases, oils, and lubricants needed for its operation. It is an elevator that uses air pressure differentials to move the elevator. Pneumatic elevators are also a nice visual addition to a home and provides endless design options for any retrofit or new construction project.
Shaftless elevator – A shaftless elevators are small elevators for homes that is intended to provide convenient and safe movement between two floors in the home. It can be situated it tight spaces because it doesn't require elevator pit or machine room. It has multiple models for your needs, including broader alternatives with space for wheelchairs and walkers.
Traction Elevator – This type of elevator is commonly used in mid-to high-rise structures. Its elevator system are ropes or belts connected to a counterweight and an electric motor. The vehicle is moved up and down the elevator shaft by the ropes or belts as the motor turns. Moreover, this type is noted for its e larger lifting capacity, faster speed, and energy efficiency. 
Machine room less (MRL) – Machine-room-less elevators come with the use of a compact motor located within the elevator shaft which requires less total area, provides, smooth ride, and energy efficient. This is best suited for buildings with limited space or when the architecture necessitates a more efficient and portable solution.
There are a lot of options to choose for elevator that fits your needs.
Residential Lifts is Life-Changing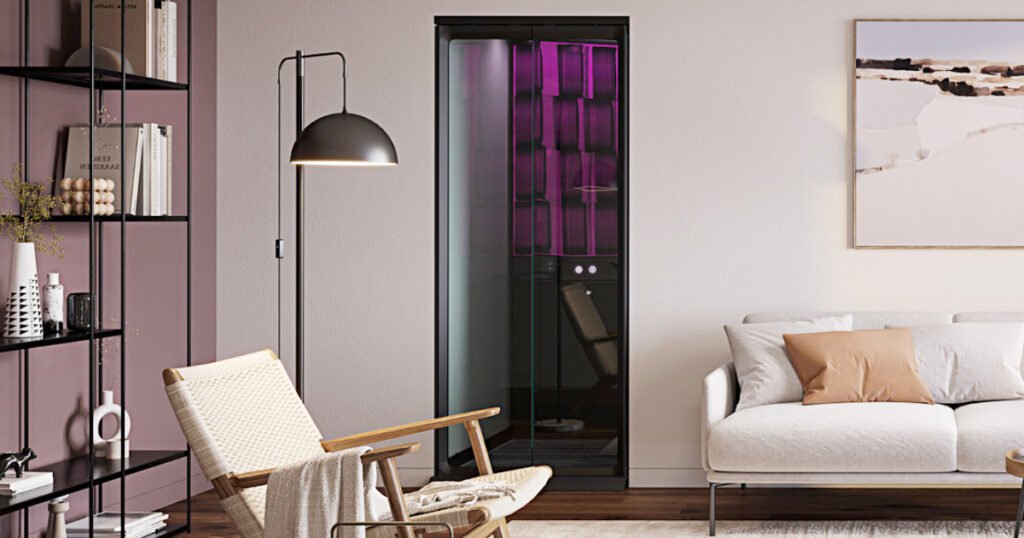 Imagine living in your modern home without restriction in moving from floor to floor with the use of in-home elevator. Home elevators or home lifts have transformed our living into more accessible and more convenient way especially with seniors and people with special needs. They are different types of home elevators such as stair lifts, platform lifts, and wheelchair lifts.
Customizable designs – Nowadays, home elevators have transformed into sleek and stylish designs. With a wide range of customizable options including sizes for home with minimal area, lift color, floorings, wall designs, and lightings. Residential elevators can now seamlessly blend with your existing home interior that adding more touch of sophistication to your luxury home. Some models have all glass elevators and some has aluminum steels panels.
Safety – Accidents in stairway happen often and can have severe consequences with home lifts it can lower the risk of falls and accidents with its safety features like emergency buttons, non-slip flooring, and handrails, ensuring a worry-free experience for users of all ages.
Improve mobility – Home elevator can help to make tiresome chores easier such as carrying heavy objects up and down the stairs. For others, taking the stairs can be a challenging activity. By installing an elevator in your home, people with physical special needs or elderly will have no issue accessing the higher floors of your home.
Adds property value – When you say expensive home aside from its area one factor is that it has an advanced technology, with this you may want to consider adding an elevator to your home. Lifts are also an addition to your property value and it is one of the cost-effective home improvements you can make, if you have plan in reselling your property. Nowadays, many prospective buyers are looking for potential home where they all of the members of the family can live conveniently and safe. 
Aging in place – Residential elevator has a great role for families who are considering multi-generational living or who wants to age in place in their homes. It will cost less to purchase a house elevator than having to relocate to a more accessible residence or to reconfigure the home's rooms and layouts for all the family members. Additionally, residential elevator creates lifestyle where everyone in the family members even the seniors or people who are physically challenged can reside to any floor of the home and can share common areas such as kitchen and living area.
Things to know about home lift installation
Many homeowners are now having interest in installing a home elevator.  Elevator installation at home can be easy even if your house is already existing because home elevators require minimal pit and space only. If your property is under planning it is easier to have the lift system incorporated already into the blueprints.
Elevator cost will vary depending on the model you choose. Home elevators vary in the details of their designs, systems, maintenance processes, and warranties. For the design, it can be customizable from the wall, floorings, colors, and finishes. You also have a choice whether it will be an indoor or outdoor lift. Home elevators typically can reach up to five stops with less energy consumption. Lastly, for the maintenance and warranty, it depends with your supplier on how long will be the warranty of their products and the cost of their maintenance service.
 
HD Homelift Solutions is an elevator company than can provide your elevator needs.
Contact us and talk to our experts to know the best home elevator that will fit your property.