MANILA, Philippines – PHILCONSTRUCT stands tall as Southeast Asia's longest-running and the nation's largest construction expo. Guided by industry leaders PCA and Global-Link MP, this top-tier event draws upon three decades of expertise since the early 1990s, seamlessly bringing together buyers and brands in the construction and construction material sectors. Since its inception, this annual spectacle has been a cornerstone, shaping the very fabric of the construction and building industry in the Philippines. Year after year, PHILCONSTRUCT serves as the pivotal gathering for the construction sector's trailblazers, providing a dynamic platform to unveil the latest construction materials, interior and exterior products, and equipment supplier advancements. It cements its status as an indispensable part of the industry's trade show series. Organized by the Philippine Constructors Association and supported by Global-Link MP, this expo unites leading suppliers, contractors, and a myriad of trade buyers in a comprehensive venue, further solidifying its reputation as the foremost go-to event in the region for all things construction-related. Since its founding, PHILCONSTRUCT has consistently been at the forefront, introducing new products and trends while showcasing the expertise of top event organizers.
PHILCONSTRUCT Organizer 's Choice for 2023 Best Booth
HD Homelift Solutions demonstrated excellence at the PHILCONSTRUCT 2023, securing the prestigious "Best Booth Awards" in category B (36 sq.m and above) at the SMX Convention Center and World Trade Center in Pasay City from Nov 9 to 12, 2023. This award-winning accomplishment underscores our commitment to innovation and cutting-edge technology as a leading exhibitor in the Philippine home elevator industry. HD Homelift Solutions shows its exceptional products and services, highlighting advancements in technology and taking your home living experience to the next level at this successful construction expo.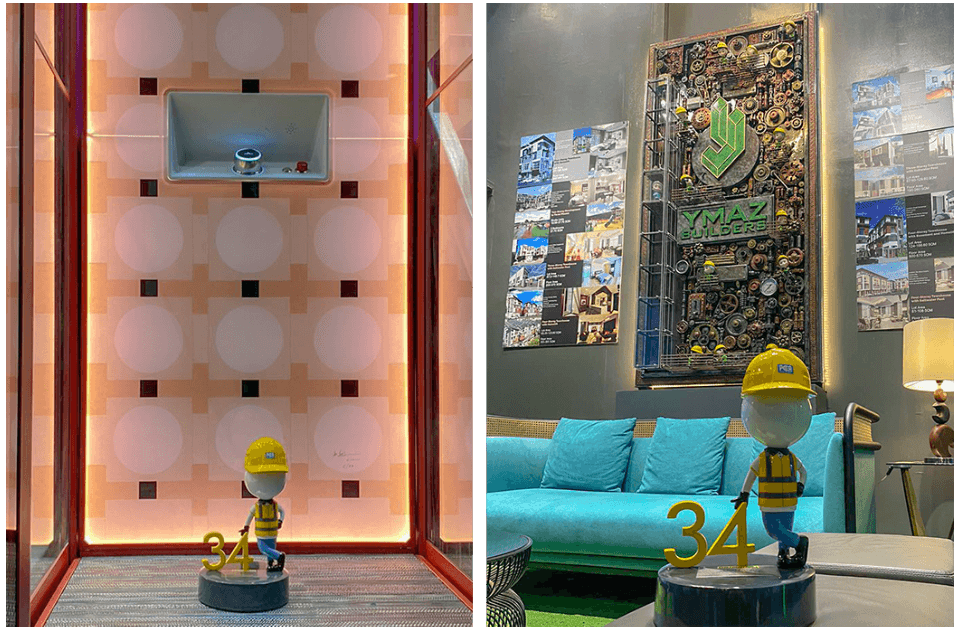 The standout feature that grabs everyone's attention is our exclusive, limited edition home elevator from Aritco, proudly positioned at the center. It not only provides access to the second floor, a first-time feature in all our events, but it's also a key reason why we stand out. Let's highlight the uniqueness of this elevator—it's a limited edition piece, crafted in Sweden by Aritco, making it an unparalleled addition to our space.
In addition, the captivating metal sculptures by Ram Mallari add an artistic touch. These sculptures not only draw eyes but also underscore YMAZ Builders' expertise in the construction industry by creating sturdy and well-designed constructions, combining innovative building materials with metal sculpture techniques.
The Exhibitor Booth Concept