Architectural design has never-ending significant shifts in designing advanced homes. One emerging trend is the modern elevated house design. It offers an innovative approach to residences of having advanced functions, features, and aesthetics.
Visually speaking, the modern elevated house design gained the attention of the home design world because it gives a sense of grandeur, emphasizes the elegance of the house, and makes it look special. Additionally, the design usually includes clean lines, geometric shapes, minimalism, and a monochromatic palette to showcase luxury and wealth.
Aside from its visual, this kind of house plan is adaptable with the surrounding environment whether it's an urban, hillside, or coastal area. Another, beneficial factor of having this kind of design is the ventilation especially for hot and humid areas, the elevation of the structure helps in improving the airflow to the whole structure. This design strategy also lessens the effects of insects and vermin as well as potential moisture-related problems like rot and mold.
Elevated house design with a platform lift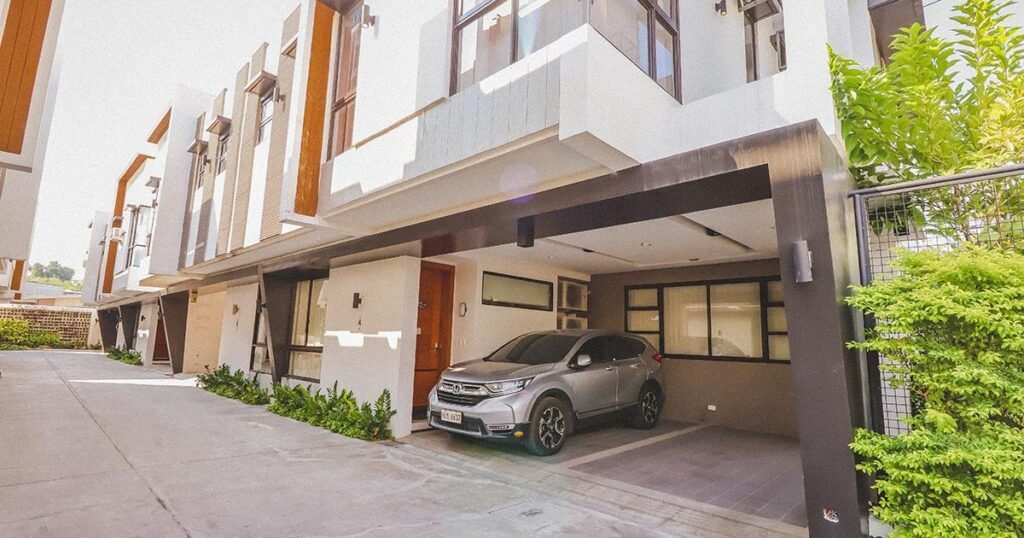 In flood-prone area, an elevated house structure with a platform lift is the most feasible and cost-effective way to assist your home in safeguarding it and complying with the construction codes. It also made home improvement simple utilities like water, sewage, and electrical lines are easier to install, maintain, and alter when the floor is elevated. Plumbing fixture modification is a straightforward technique. Rerouting phone, TV, and internet line is a relatively quick, low-budget process that requires little time and effort.
Furthermore, the elevated modern house is above the ground and has no windows and porches on the ground level, enhanced privacy, and security because it is more difficult for passersby to see the houses' living space from the outside and more challenging for unauthorized individuals to break into the property.
Lastly, this type of design provides more advantageous space. Homeowners can utilize the space depending on their needs this can be transformed into a car parking, storage, work zone, or outdoor living spaces.
The Rise of house elevator in Modern Homes
Another emerging feature of modern house design is the residential elevator which can rarely seen in Pinoy houses before. It offers a variety of benefits and features that make it an enticing option for homeowners, interior designers, and architects, to incorporate into the floor plan, including its distinctive aesthetics, seamless integration to the overall decor of the house, cost-effective, and efficient use of space.
Aesthetic
It has different styles there are some with the panoramic or with the cylindrical shape, aluminum steel or glass wall panel,flooring, and different color scheme, and adjustable lighting to match the interior or exterior motif of your house or to match your unique preference.
Accesibility
Home lifts can be installed up to 6 storey house or commercial buildings and it defined the new way we move in our houses. It pratically helps all the family members to go to different parts of the house whether it is used to transport big cargo or to gives assistance those with physical limitations. Accesibility in bedrooms and bathrooms on upper stories is one of its benefits, every family members or visitors can access the comfort of their beds and convenience of the restrooms regardless of their age and physical limitations.
Aside from being, a home's accent it promotes greater flow and accessibility between living room, kitchen and dining area, and even to your basement by joining different floors of your place. It also enables you to test out various furniture configurations and make the most of the available space in your living areas.
Space and Safety
Now, let's talk about the unique features and how it utilize to fit within the available meter space in your place.
It can be installed in any location in your house and it doesn't need to be spacious to fit in. It will only requires minimal square meters and pit.
The Advent of Upgrade Mobilization
A platform lift is a piece of equipment that similar to elevator but more compact and slower. It enhance the functionality and value of your place with seamless intergration and increasing everyone's access to resources. They may be used either inside or outside.
Many brands cater residential lift and one of it is HD Homelift Solutions the authorized partner of Aritco in the Philippines. You may browse the products and inquire through website, social media accounts, or call phone numbers to consult with the experts.